High Resolution Nanofocus X-ray Facility​
We designed and developed a custom versatile sub-micron tomograph capable of achieving resolutions down to 0.9 µm.
That value is the minimum size of individual features that can be visualized / analyzed within the internal structure of objects. A wide range of samples types and sizes can be analyzed using different X ray detector types that we have available for various custom experimental setups. This type of versatility cannot be obtained with regular commercial X-ray systems.
The software for data acquisition is developed in-house and we have developed different scanning protocols for samples that can be as small as tens of micrometers or longer than one meter.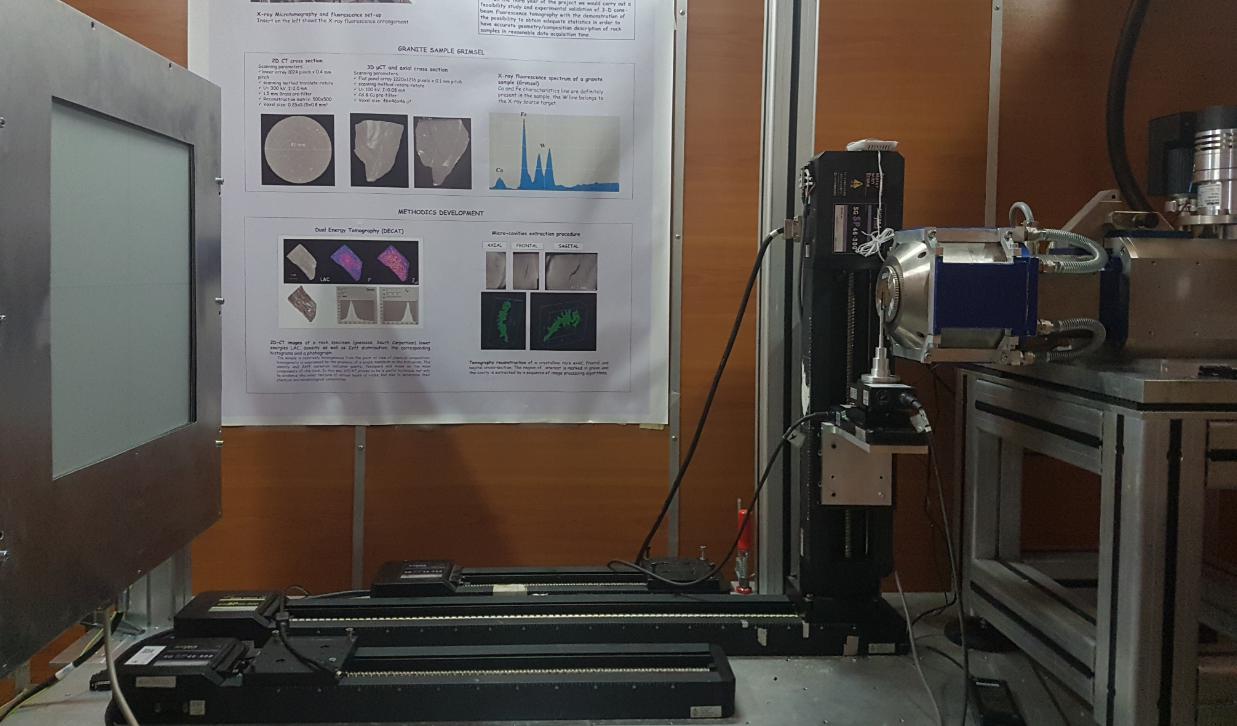 Features:
X-ray generator: nano-focus transmission operating at max. 225 KV
Main X-ray detector: flat panel with resolution 4000 x 4000 px, window size 400 x 400 mm, pixel size 100 µm, 16 bit
Seven micrometric motorized axis for various types of experimental setups.
Available X-ray detectors:
Large size 4K x 4k flat panel
Technical Specifications:
   – Active area: 410 x 410 mm; Resolution: 4096 x 4096 pixels;
   – Pixel size: 100 μm; 16-bit ADC (65,536 grey levels);
   – High sensitivity; Suitable for a wide range of X-ray energies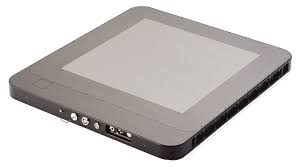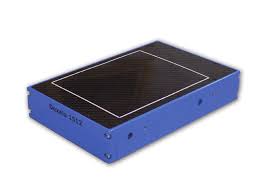 Technical Specifications:
– Active area: 145 x 115 mm; Resolution: 1944 x 1536 pixels;
– Pixel size: 75 μm; 14 bit digital output;
– Operation up to 225 KV; Suited to real-time imaging and CT
Dual energy fast photon counting detector
Technical Specifications:
   – Active area: 52 x 26 mm; Resolution: 512 x 256 pixels;
   – Pixel size: 100 μm; Data acquisition: up to 2000 fps;
   – High energy, up to 300 kVp; Suitable for experiments requiring fast data acquisition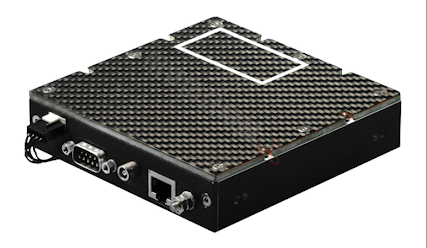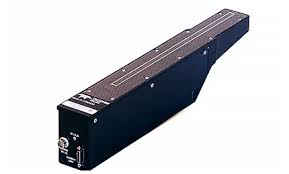 High energy 8K linear TDI scanning detector
Technical Specifications:
   – Active area: 220 x 7 mm; Resolution: 8160 x 256 pixels;
   – Pixel size: 27 μm; ADC conversion: 16 bit
High energy linear detector
Technical Specifications:
   – Active length: 410 mm (586 pixels); Pixel size: 0.3 x 0.6 mm / pitch 0.4 mm;
   – A / D resolution: 14 bits; Maximum usable voltage: 450 KV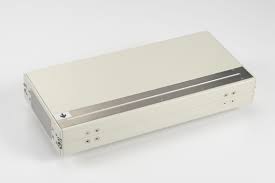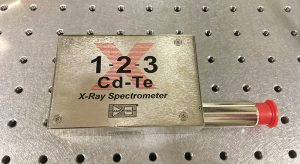 High energy Cd-Te Spectrometer
Technical Specifications:
   – 5 – 150 keV range; 650 eV FWHM resolution
   – Compact size; Suitable for high energy  fluorescence measurements