Micro-Gantry - Compact Mobile Gantry X-ray Tomograph
A mobile in-house built modular X-ray system used primarily as a gantry cone-beam tomograph for biology (small animals, plant roots, seeds etc.) and process tomography applications (manufacturing / near conveyor belt, environmental research, corrosion analysis, filters development, polymerization, seed germination, fruit dehydration, etc.).
It features two modules, a frame for performing gantry tomography and a frame that can accommodate the equipment for performing regular X ray microbeam-fluorescence (µXRF). This multifunctional X-ray system can be used for both noninvasive 3-D morphology and composition mapping.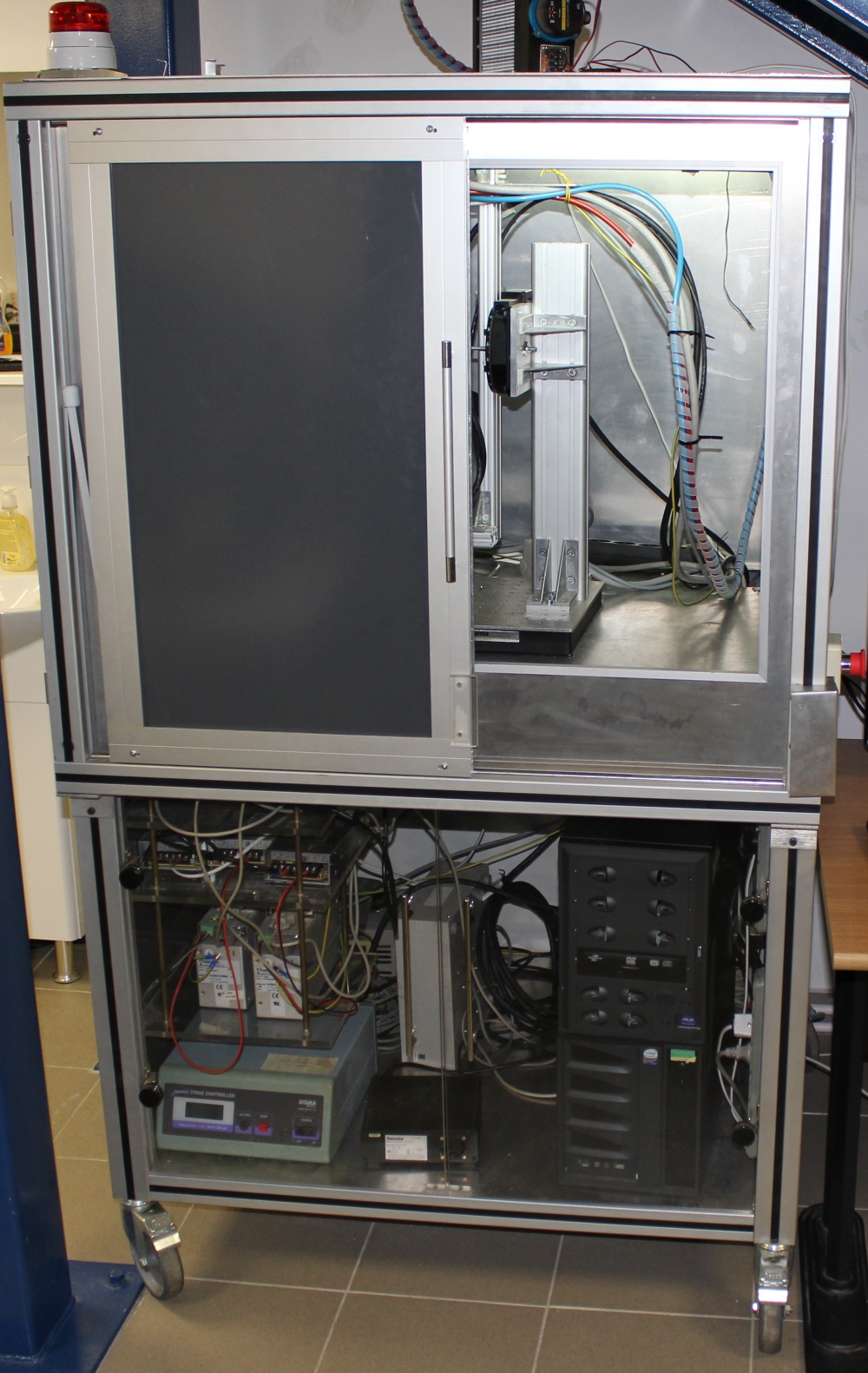 Gantry tomography is used for noninvasive morphology analysis for samples than cannot be moved / rotated (small animals, germinating seeds or samples that undergo different processes) and need to lie on a sample bed rather than stand in a sample holder. The X-ray tube and detector are positioned on the gantry frame and rotate around the sample. Internal sample features of few tens of micrometers can be clearly distinguished. The fluorescence component can provide local qualitative and quantitative information about the sample composition elements. Using the X-Y linear stages, the µXRF system provides high resolution (~20 µm) composition mapping and accurate thickness measurements of multilayer samples.
Customized software was developed using LabView for axis manipulation, data acquisition and control.

Module 1 – Gantry tomography setup:
X-Ray microfocus tube – W anode, 50 KV, 50W
X-ray flat panel detector – 1944 x 1536 px, pixel size 75 µm, 14 bit
High precision rotation stage
Module 2 – Microfluorescence setup:
X-Ray microfocus tube – Ag anode, 50 KV, 50W
Policapilary lens for focusing the output of X-rays
X-ray miniaturized spectrometer
High precision linear stages (X, Y, Z)
Micrometric manipulator with 4 axis: X – 200 mm,
Y – 200 mm, Z – 20 mm, Rot – 360o
Cabinet exterior size: footprint 1000 mm x 850 mm,
height 1500 mm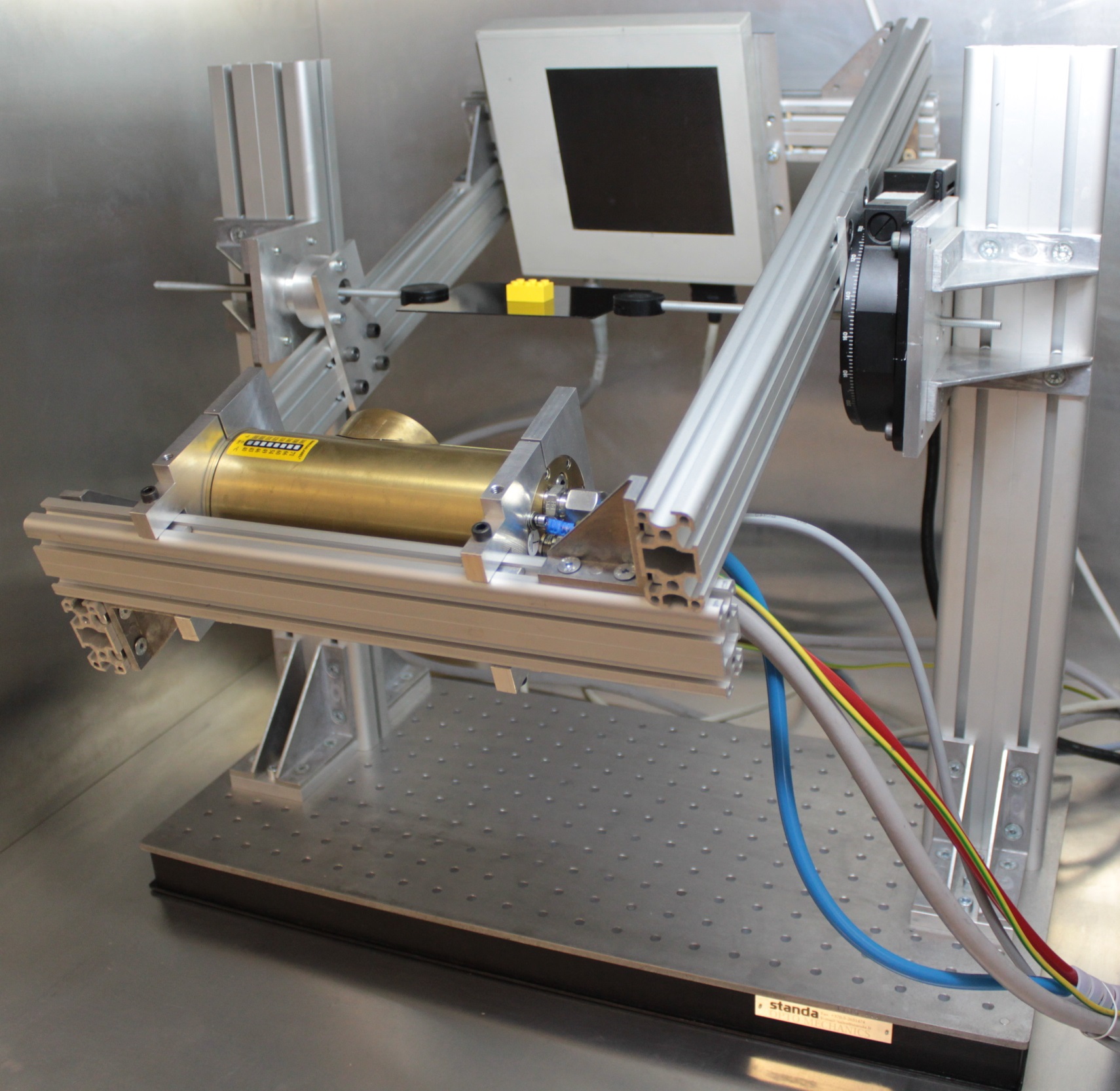 Available X-ray detectors:
Technical Specifications:
   – Active area: 145 x 115 mm; Resolution: 1944 x 1536 pixels;
   – Pixel size: 75 μm; 14 bit digital output;
   – Suited to real-time imaging and CT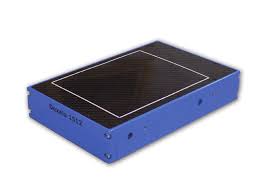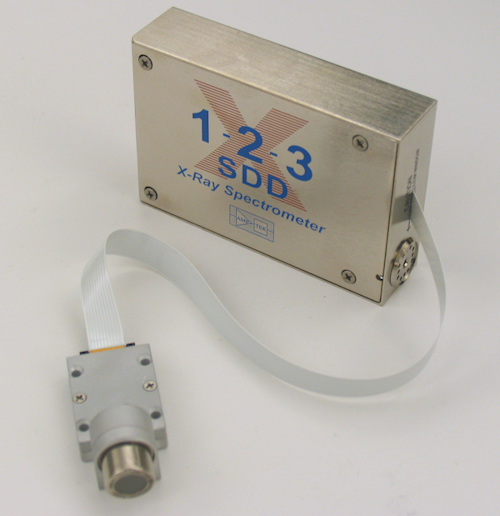 OEM compact SDD Spectrometer
Technical Specifications:
– Silicon Drift Detector (SDD) with CMOS preamplifier
– Resolution: 122 eV FWHM at 5.9 keV
– Large detector area size 70 mm2 collimated to 50 mm2
– Compact size; Suitable for low-energy detectable materials